Top 10 Places to Visit in the World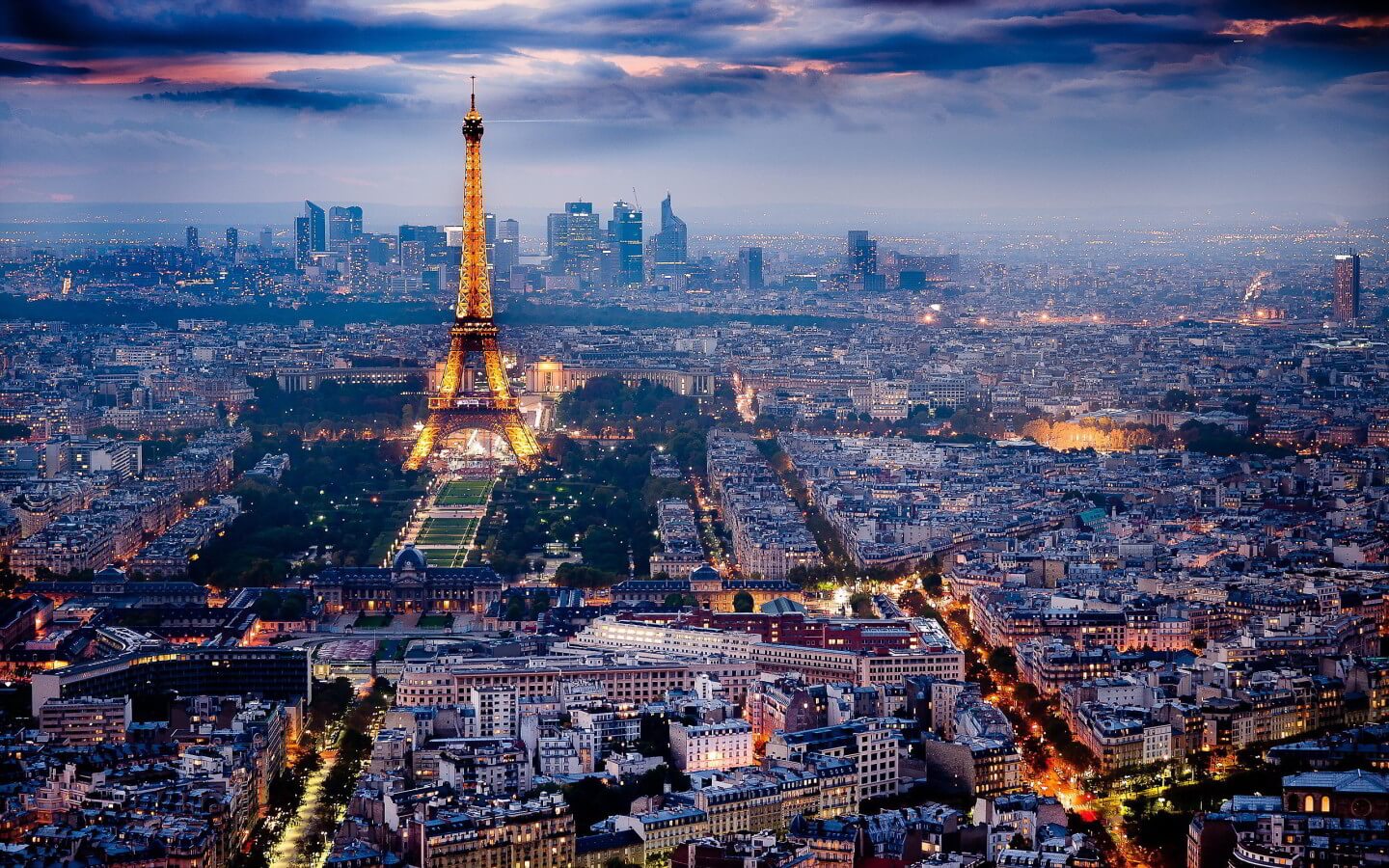 Traveling is a fun way to unwind, relax and distress in the times of intense work hours and stressful situations. It is easier to have some past times especially when you are at the most beautiful place in the world. For this, you need to be aware as to which location will be perfectly suitable for you and here are the top 10 places to visit in the world to help you out of your misery.
Most beautiful places in the world ensure an exciting travel experience. Most of the beautiful travel destinations are international ones such as at USA, Greece, Chile, Croatia, Italy, and Canada. Also, we provide you with some of the best travel destinations from famous cities too, if you are not willing to fly foreign. But we assure you, the experience will be unforgettable.
Regardless of what you are yearning for, here are some of the best places to choose among thunderous waterfalls, sparkling lakes, impressive mountain ranges and some of the best ancient high cliff towns that have successfully captured millions of visitors. So pack your bags as we are taking you on the trip of places to visit in the world.
Most beautiful places in the world
Maroon Bells, USA
The first and most beautiful place to visit in the world is the Maroon Bells in the USA. It locates about 10 miles away from Aspen Colorado, and the Maroon Bells are known to have two of 14000-foot mountain peaks. These Elk mountain peaks reflect in the Maroon Lake which is as bright and crystal as you would expect it to be. It is all cozily snuggled in the similarly beautiful glacial valley. It also refers to be the jewels of the Rocky Mountains which happen to be one of the most photographed places in the world.
Once you visit the place, it will be difficult for you to say which site is more beautiful, the mirroring lake or the hiking trails. Moreover, in the summer season, you will be able to see every path to hike going through wild forest and flowers where there also happens to be tall aspen trees. In winter you will see the beautiful scenery covered in soft snow and ice to silence all your worries of the world.
Even though there are only a few fishes, it is still a favorite place to go fly-fishing owning to its scenery. There is limited access through vehicles so you will need to rely on foot to get the best views. All in all, the Maroon Bells is a great place to visit at any time of the year.
Grand Canyon, USA
Now here is the one that you would be the most interested to know. The Grand Canyon is 1 mile deep, steep and up to 18 miles wide space covering the earth. It is one of the most breathtaking scenery which happens to be an enormous gorge surrounded by Colorado River which has been there for 5000 years. It is the best place to greet your vintage-lover side as you can see the aging and beautiful rocks from a good vantage point.
Also if you are looking for a less crowded place to go for a hiking trail, it is the organic life on the steep sides of the canyon. It is on the bottom of the northern rim, and most of the visitors who are looking for a breathtaking view are on the southern side of Grand Canyon. Some of the most attractive destinations are the Mather Point, Mary Colter Lookout Studio, and Yavapai Observation Station.
Blue Ridge Mountains, USA
Again the USA never failed to surprise us, as there is the Blue Ridge Mountains located in the east of the United States, which happens to be a part of massive Appalachians. From that the Blue Ridge Mountains stretched up to southernmost Georgia to all the way down northwards to Pennsylvania. There is the Great Appalachian Valley which is between the rest of Appalachians and the Blue Ridge. If you are reviewing it from a distance, the valley appears blue, and the trees also release the isoprene has which is a blue color which explains the name of the mountain.
There are the two immersive national parks which are the Great Smoky Mountains and The Shenandoah. So if you are wondering about looking for the best way to enjoy the Blue Ridge is taking the Parkway to about 500-mile long scenic highway. It is the one running along Appalachian Trail which connects two parks.
Oia, Santorini, Greece
The next on our list is the beautiful Oia located at cliff-top and bores an impressive Palea volcano view on the island of Thirassia Oia. It makes Oia Santorini, one of the chiefs and most popular picturesque villages on the islands of Greece. The location of the island is about 11km away from Fira and at the northern island which makes it possible for Oia to charm its visitors with stone houses as lining for narrow traditional streets along with its beautiful churches and verandas.
The village has its share of shops, cafes, and taverns which makes the city laidback and quiet especially for those who are looking for a pleasant place to enjoy their vacations. It is a place to enjoy the beauty and small quiet place which will never fail to surprise you with its beauty. It allows the visitors to stroll through Ammoudi which is 300 steps down the cliff. Or there are these colorful galleries which will allow you to appreciate the art of artists falling in love with the place.
It is therefore considered to be a travel option especially for those who are looking for spending their precious time at the prettiest places among all.
Plitvice Lakes, Croatia
Plitvice Lake situated in Croatia is also regarded as the most beautiful places to visit in the world. In fact, it is located in the middle of the capital of Croatia, Zagreb and on the Adriatic Sea coast, Zadar. As a result, these Plitvice Lakes regards as the place that captures the magic of living and surrounded with ancient trees and forests all around. The location of the place means that you will be able to enjoy some magnificent waterfalls along with natural as well as human-made bridges. There is also the extraordinary wildlife with birds, bears, wolves, and boars to keep you company.
If you are wondering about the most beautiful aspect of the place, it is the altitude of 1280 meters, among the highest points, creates an endless vision of falls and dewy fog in the air filled with soft water spray because of the variety of waterfalls. If you are feeling active and adventurous, there are also the natural and wooden walkways to take you on a hiking trail.
Salar de Uyuni, Bolivia
Next up in our list is the Salar de Uyuni which locates in southwest Bolivia, high above in the Andes with 11,995 feet which is the largest salt flat of the world. Once a time it was a prehistoric lake left behind an out-of-the-world landscape once it dried up. The desert-like the place now consists of white salt, ragged rock formations, and bizarre cacti islands. One of the best ways to observe the surreal place is from the Incahuasi Island.
The ecosystem of the place is quite barren, and you will therefore not get to see much wildlife in this area other than some birds and several pink flamingos especially in November. So if you are the person who is looking for surreal, unreal and otherworldly places to pass their time, the Salar de Uyuni is the best option. The salt of this place is lithium rich and reserves world's 70 percent of mineral.
Sossusvlei, Namibia
It is the vacation place, especially for the wildlife lovers and photographers. The Sossusvlei locates in Namibian Namib Naukluft National Park which is on the southern part of Namib Desert Sossusvlei. It is the place that is surrounded by red dunes and slat and clay. The Sossusvlei names as dead-end marsh which is 60 km away from Atlantic Ocean coast. Around it, water dunes are flowing from Tsauchab River. But the chances of finding water are scarce as the deserts are always dry.
Even though most of the times you will see deserts and pans everywhere, there are exceptional rains at some period of years from time to time. It is the time that you want to cherish because the rains make the already beautiful place even more pleasant as you can see photographers milling from all the different places to capture the beauty. The fantastic red dunes are considered to be largest of the world, and that is the best part of the location.
Torres del Paine National Park, Chile
The most beautiful place in the world to visit is the Torres del Paine National Park situated at the southern tip of Andes in Chile's Patagonia. It is the place that screams nature and its magic from its sky-touching mountains, clear blue lakes, clear icebergs and impressive geological adaptations, deep rivers, narrow fjords and age-old forests which have golden land covered using wild flora that is the home to rare fauna like pumas and guanacos.
The best way to visit the Torres del Paine National Park is on foot to look around the famous tracks and enjoy the majestic nature of its whole. However if you are limiting yourself to only a few places in Patagonia, you should visit the three granite towers, Los Cuernos, Torres del Paine, French Valley and Grey Glacier. These places suffice the beauty that lies in the lands of Chile and will make sure you get the most out of your vacation.
Victoria Falls, Zambia/Zimbabwe
Victoria Falls is the place that you should never fail to visit if your next vacation plans are visiting Zimbabwe. It names as Smoke that Thunders (Mosi-oa-Tunya) by its locals are apt knowing about the thunderous spectacle of incomparable majesty and beauty. Also regarded as the largest water curtain of the world, the gigantic waterfall comes from the Zambezi River crossing the border of Zimbabwe and Zambia. In fact, the overwhelming sound of the waterfall can be heard from 40 kilometers away as it places river which plummets down wide basalt cliff edge to 100 meters below into a beautiful canyon.
The spectacular fall sprays it water 50 kilometers away as the water rises to 400 meters in the air which further creates beautiful rainbows and clouds. There is a basalt wall from across the fall of the same height and covers the richly dense jungle. It offers you a pleasant view of the massive fall itself along with other several continuous falls that goes through zigzag in series of canyons.
Moraine Lake, Canada
The Canadian Rockies which locates in a secluded area of Valley of Ten Peaks resides the Moraine Lake. The Moraine Lake has the blue emerald, small, cold beauty of glacial jewels which comes with surrounding Tower Mountains, old piles of rock, beautiful waterfalls which will take your breath away. Water in the lake rises as the glacier melts and changes the color of water surface.
The Moraine Lake changes color according to the glacial water's sediment which might not be something you want to believe in retaining the magic. The entire place fills with beautiful hiking trails which bring out several views and perception of the lake that depends on your vantage point and location. It means that you can enjoy the scenic view from a canoe, kayak or by just sitting at its bank. The photographs may not be able to do complete justice to the place but take it all in as you would want to cherish it for a lifetime.
These are the top 10 places to visit in the world that happens to be among the top of world's most beautiful places. Tell us which place intrigued you the most and where you would like to spend your vacation the next time. Studies have shown traveling to reduce stress and boost heart health. Now you have a solid excuse to pack your bags and get your cameras ready for your next big travel!
Top 10 WordPress Hosting Server 2018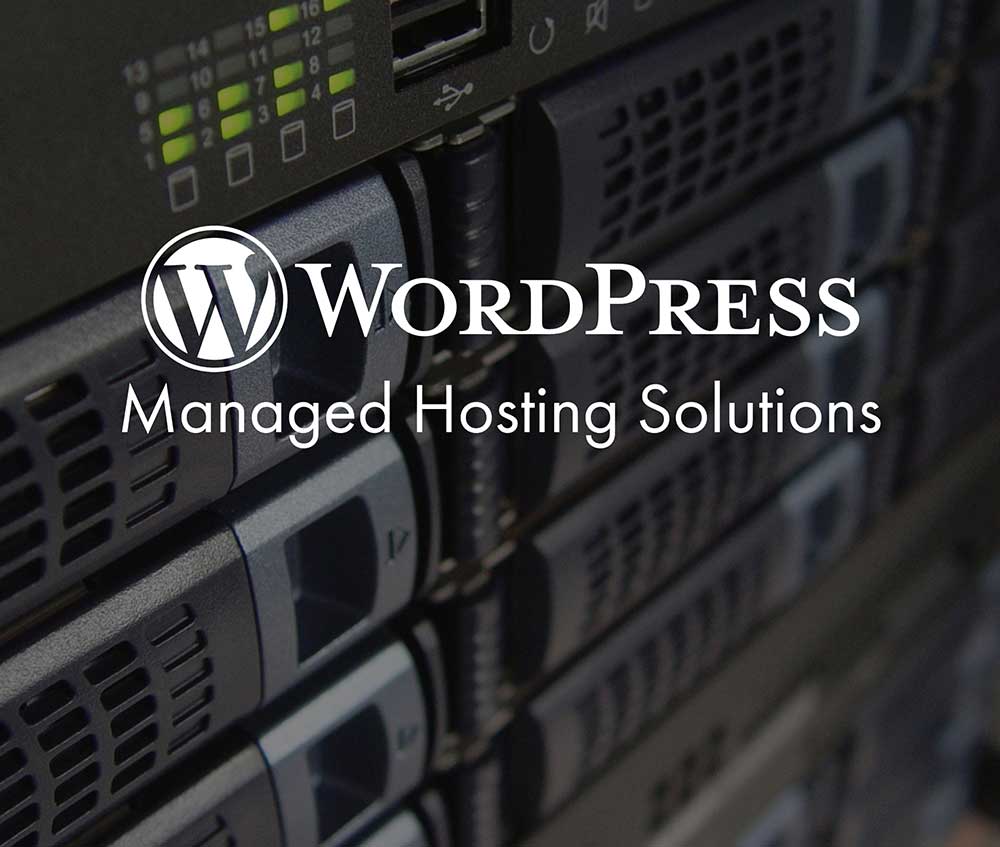 Hosting service providers make sure that you have the correct platform to put forth your business on the internet. For this, you can only trust the best companies on the global market that shares a genuine interest in getting your business in the market and make it successful, at least in the hardware department. These web service providers work wonders for your site, novice or professional, and it is as crucial as anything else.
If your plans are for a WordPress site, here we are bringing to you the best packages from the top 10 WordPress hosting server 2018. They make a good team together and eventually lead you to make something excellent out of it. These hosting servers are well-known for their work alongside WordPress sites so that you are not clueless about where to start. But there are many options in the market to choose from, and that can create confusion.
However, there are three important factors to look before you decide which hosting service provider is fit for your website. They are speed, also known as "load time," uptime and customer support so that all your questions related to WordPress can get answers. Apart from that, we have also taken into consideration other factors such as speed, storage, price and their results through various tests. It all blends and bringing the top 10 WordPress hosting services of 2018.
10 Best WordPress Hosting Services
Bluehost
The top WordPress hosting server of the year is Bluehost that stands as the best all-time expert-level host in the marketing world. The cheap or low-price plans won't deliver you the quality content or services up to your mark, and when it is about your business, none of these things are acceptable. So if you are looking for a host to give you premium services with a demanding price that will do complete justice to your vision.
The Bluehost, web service provider, is well-known because of its powerful extras, low-level optimized setup and the ability to deliver premium range hosting services regarding WordPress platform. It has considered the setup and not only in a standard way. The plans are very much through and clear for the customers, where you get WP standard package which offers 30GB storage, 2GB RAM, 1TB bandwidth and two CPU cores.
It comes with premium features and extra, designed exclusively for WordPress customers and their desires from the best hosting service provider. However, this top-of-the-line host doesn't come cheap, but you can be guaranteed about satisfying results, especially when you are an expert looking for a long-term investment. There are several plans and packages to choose from, which you can select according to your website and its requirements.
HostGator Cloud
Another best WordPress hosting service provider is the HostGator Cloud web company that strives on providing its customers the best hosting experience for their website. Founded in 2003, HostGator provides excellent uptime at 99.96% and 462ms of load time which makes it one of the top WordPress hosting services on the web. It comes with 10 million satisfied customers in its wake who acquainted their websites and business in the hands of HostGator, which also makes it the top web hosting providers in the world.
With amazing hardware functions and features, HostGator is the most reliable and fastest source for web hosting as it only gives 1-hour downtime in a year. However, the service we are referring here isn't the normal web hosting provided by HostGator instead it is the new and improved cloud hosting option which comes at the cost of $13.99 each month, with discount offers now and then. It makes it an even better option as it comes with a comfortable price range and excellent services.
Some of the key features of top WordPress host HostGator Cloud are that it is fast, secure, reliable, decent load time and an easy installation convenience for WordPress users. Also, as a complementary addition, it provides one free site transfer which can home handy if you ever decide to elongate your business or create a new domain or website. But the only downside is the high renewal fee which upgrades expensively over a period of a month. Apart from that, it is a complete package for WordPress hosting server.
InMotion
Among the top WordPress hosting servers of 2018, if you are looking for a host that comes with an abundance of package options, inMotion is your best fit. Every buyer or a customer has their preferences and needs that are to be fulfilled by their hosting provider, and as a result, one of those things is the variety of plans to choose from and to understand what suits them and their business properly. InMotion helps through this with plans that are designed specifically for the WordPress sites to help you better.
It gives you a choice between an over-priced one, underpriced, mid-range and exclusive deals on any plan that might be available at the time of buying. Even though it gives you tons of option to choose, it will, however, limit your upgrading chances once your sites evolve. These WordPress plans are for small blogs to high-end businesses and everyone in between, so it is largely appreciated. InMotion brings plans that ranges from $6.99-$114.99 each month plans with 1-year validity.
So, it won't be a problem for those with smaller sites but can prove challenging at the time of upgrading. However, there are still some great additions that accompany an upgrade where it offers premium themes, dedicated IP, plugin subscription and hosting for other sites as an option. Overall, inMotion is a reliable, supportive and guaranteed WordPress hosting server of the year which gives the buyer what they are looking for along with other many options.
SiteGround
SiteGround is one of the best WordPress hosting servers of 2018 with a large network of more than 800,000 domains around the globe. Founded back in 2004, SiteGround proves to be among the top web hosting providers in the world. There are plans which are appropriate for start-ups, new beginners or professional business sites and experts in the field, which makes SiteGround one of the amazing WordPress hosting services.
Regarding its uptime, SiteGround offers 99.98% uptime at an average which is consistent and impressive as compared to other hosts. It also comes with excellent load time at 722ms. You will be surprised at the reliability and helpful support provided by their customer support team, live chat and issue solving mechanism. It means you can rely on your host to take care if any issue arises. Also, SiteGround offers free existing website transfers and therefore is the official recommended web host by WordPress.
The key features of SiteGround are its strong speed, official WordPress recommendation, reliable customer support, impressive uptime and free SSL. All these functions by SiteGround hosts show the dedication of the company for providing only the best to its customers. However, you might be disappointed to find the expensive price tag of some plans such as the GoGeek ones. But it still provides excellent hosting services, especially when it comes to WordPress website.
A2 Hosting
A2 Hosting has made its name in the WordPress hosting services list on the global market. Founded in 2001, it took a little time to gain its trusted thousands of customers and buyers, but it was all good then. It was due to their speed deliverance which was, surprisingly, faster than other fastest hosts such as HostGator and SiteGround. A2 Hosting smartly made its features which beat even the best hosts in the market and give you an excellent hosting service.
It offers 99.90% uptime which can seem less as compared to other sites on our list before it. But when it pairs with 413ms of excellent load time, it can create wonders, and you won't have to worry about it being any less. Faster load time is a critical feature among many websites that some hosts tend to ignore, making the traffic impatient. But even the busy visitors would check your site often as they don't have to wait for the pages to load for a long time. It is because they store the cache in browser details of the visitor to produce faster results each they access your site.
The weak uptime is the only major flaw of A2 hosting as it gives 2-hour downtime in 3 months, which can be challenging. Other than that, it offers 24×7 customer support through phone, email, and live chat. Therefore, A2 hosting is one of the fastest and WordPress optimized hosting server of the year that you must give a try.
iPage
IPage holds an integral position when it comes to WordPress hosting services as well as top web hosting providers on the planet. It has grown immensely and serves hosting services to more than one million websites and businesses, so it is famous and reliable. Several features make iPage stand out, but you need to know whether it is the hosting you are looking for when it is specifically about WordPress sites. Looking at how well we have come in this list, it wouldn't be surprising to see average reviews and features.
WordPress host iPage offers uptime at 99.98% which is remarkable at its position. Also, it comes with an 868ms of loading speed, which you would now know is below the faster rates than the competitors provide. Even though the speed is manageable, at least you are not spending expensive installments. That is, iPage offers very standard rates starting packages at merely $1.99 per month. It works the same over the course of a year or two, which means you are sure of not wasting money.
If you can manage with iPage, considering the loading speed, it is worth your money. The host gives proper customer support and flexible prices which is not a bad thing. One of the key features, however, is that iPage works as the best cheap hosting when it comes to WordPress.
1&1
It is important to cover as much ground as possible when we are listing the top 10 WordPress hosting services of 2018. It is only necessary to know about the best WordPress host designed specifically with the newcomers in mind. And that is what 1&1 proposes to its novice buyers with their budget-friendly and impressive price range along with a free domain and SSL. It is not at all a bad thing looking at the price and their reliable reviews.
Since years, 1&1 has proven to be affordable and had everything that a buyer has in mind for its choice of web host, especially when it comes to WordPress hosting. It is amazing to learn that the new beginners can try out the hosting service only at $1.40 every month for one year and then upgrade to $7 afterward. Looking at its services and the competitive price range that other high-end web hosting brands have put up, let's say that 1&1 does a compelling enough job.
1&1 also offers SSL and free domain along with an impressive price so you can work the host and see if it fits your website and your demands. If so, you can easily continue the plan for the next year. Not just newbies, but even the professionals are relying on 1&1 because of its unlimited plan with no storage space limit, neither has the limit on databases, email, visitors or accounts. You can enjoy the free domain and its services for a year, and if you are not satisfied, you can move on to another server.
GreenGeeks
GreenGeeks is the next best WordPress hosting provider that was discovered in 2006 and hosts thousands of websites over the time. It is the genuine eco-friendly "green" host in this list of top 10 WordPress hosting server of the year, with 99.92% guaranteed uptime. It is an excellent uptime percentage, and GreenGeeks manages to stay true to this claim. It means that you get 3-hour downtime which is a complex feature as compared to other hosts.
There are rare packages and hosting providers that are best for both, uptime and speed. But GreenGeeks is among the ones that don't disappoint in either matter. It has a loading time of 567ms on an average which proves to be a threat to other web hosting brands on our list. The customer support is the next best hands-on feature which works 24×7 and 365 days with the help of email, phone, and live chat. Other GreenGeeks offers include free domain name along with data and site transfers, for free.
The packages are suitably appropriate with options starting from $3.95 each month along with one-month money back warranty. The only major complain buyers have from GreenGeeks is its slow loading time for WordPress websites which leaves much to desire. Apart from that, it offers a decent packaged deal for your business.
Dreamhost
Dreamhost is a well-known name when it comes to the web service provider, but it also makes the list of top WordPress hosting 2018 because of its remarkable features. It has made itself successful over time with a million and growing customers from around the world. However, you should not keep too high expectations with the loading speed as it offers 849ms which can be challenging enough.
The site suffered DDOS attack which affects its otherwise outstanding uptime, now at 99.90% but makes up for the lost cause with impressive add-ons. Bluehost gives the buyers unlimited bandwidth and adds credits your account whenever the site suffers even one-hour downtime. Even though the uptime is affected, the customer support will not disappoint in delivering a quick response.
Apart from all this, Bluehost draws a big difference from other competitors in action with its expensive pricing and plans which are almost double than what others are providing. The lowest price is $7.95 each month, but there is something of a relief which is the longest money-back guarantees time of 97 days. So, you don't need to worry about getting issues or long-term effects. Even still, Bluehost is one of the most reliable and good hosting server with quick response rates.
Site5
Every WordPress hosting server in this list beats one or the other competition by one of their remarkable feature that describes its worth. For Site5 hosting services, it is the reliability and flexibility that comes with it. The other important aspects of the hosting are the speed and uptime are just below average but still makes up for a tough competition to hundreds of other hosting services out there and cannot make it to the list. Once you know about the plans and packages, it is a good enough WordPress hosting server to make it count.
Regarding Site5 hosting, it offers you three plans, starting with $6.95, $11.95 and $8.95 each month. You get better and upgrade options as you move up the package tier. Apart from that, it gives you 99.97% uptime with the loading speed of 746ms. But the customer support makes up for the average hardware by providing 24*7 help through email, phone, and live chat. It is a good thing that it comes with three months money back guarantee so that you can try it out without any long-term plans.
These are the ten best WordPress hosting services of 2018, which will decide the fate of your website. They can turn your project into a thriving business, and you won't have any hardware or technical issues that are threatening. Apart from that, these web services are a highly reliable source of hosting that guarantees customer satisfaction and maximum results.
Top 10 Web Hosting Companies of 2018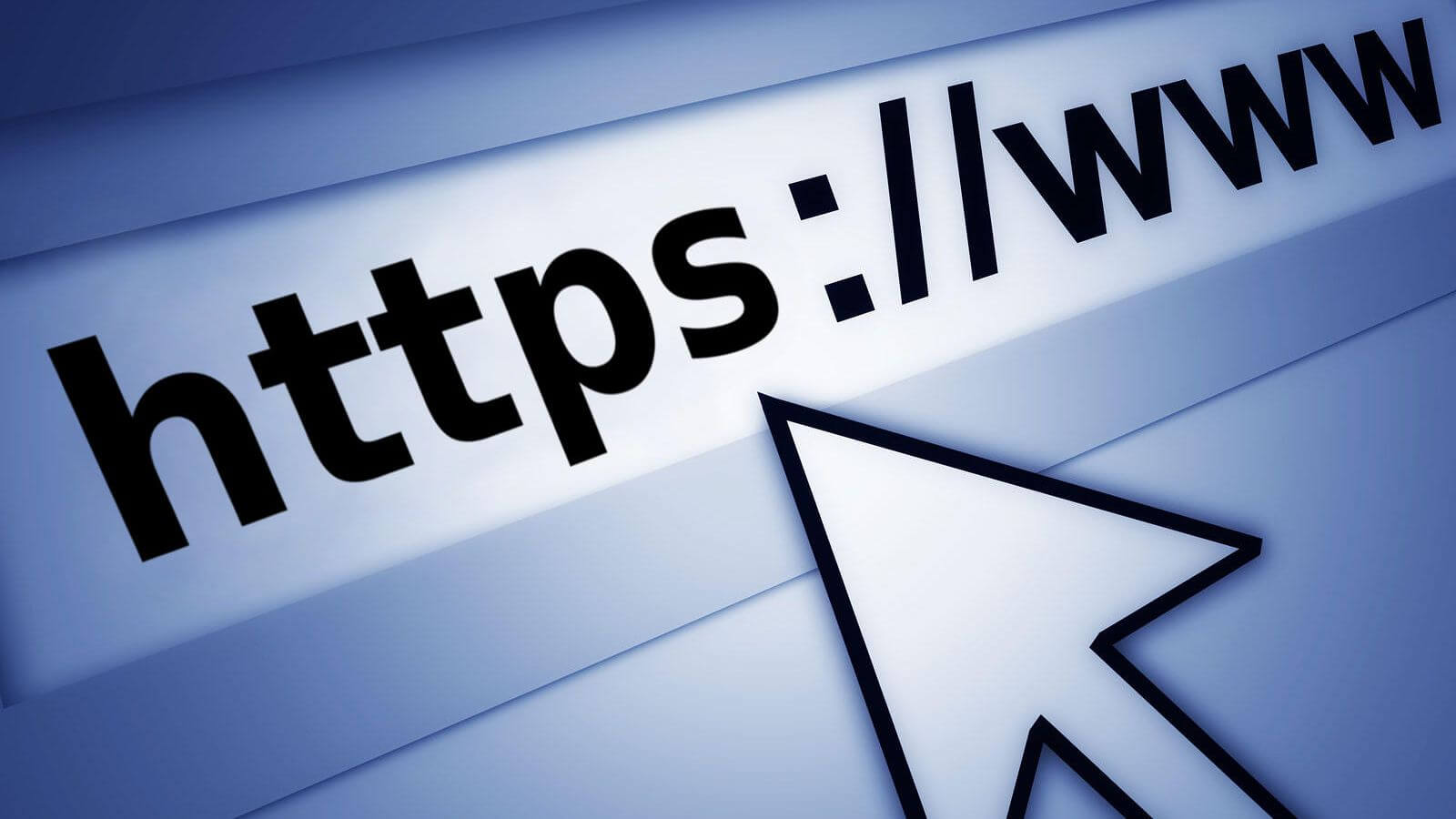 Web servers are the base of your project that your website needs to build on. Here are the top 10 web hosting companies in the world as of 2018. Before you learn anything about the best service providers, you need to understand the meaning and work of the web hosts.
What are Web Hosting Services?
When you build a website, you will need your customers to be able to enter the URL and visit your page. For this foremost website step, the first thing you need is the platform that gives you the URL in turn of money and allows your visitors to land on your site. Think of it as the landlords and you are looking to rent a store in their building. They will give you the validation and required authority for your website to stand on the platform of web servers.
To help you there are several types of web services on the web from around the world who will cater to your different needs related to your website. Not all servers provide the same services, and hence they differ in price, needs and other factors from other service providers. So it all comes down to your demands and how you visualize your website.
How to choose the right web hosting server?
As we said, there is numerous web hosting service providers out there. But you need to choose accordingly to run a successful website. And that is only possible when you look out for the best web hosting company and their services. First of all, you need to have a clear vision of what you want as some of them can build up your website completely whereas other only provides you the domain and leave you to figure out the rest. The latter may seem faster approach, but it is not ideal unless you know what to do.
Secondly, you need to learn the basic terminology of the web language to understand the factors and services provided by each of these companies. Once you understand it, you will then have to figure out the best web hosting company for your website, and you are ready to hit the market. Here are some important factors.
Bandwidth – The first thing to keep in mind while looking for the best web hosting server is its bandwidth by calculating its disk space. Larger disk space needs better bandwidth backup so that you can control large traffic, large size graphics, and numerous pages. It is better to go for unlimited bandwidth to stay safe in the future.
Compatibility – The next important thing is the compatibility which can be measured by the types of OS they support. In the future, you might not change the operating system, so it is better to know what you are choosing.
Security – Overlooking security measures can be a mistake especially when you are too new to understand all that. But make sure that you are learning about daily backups, firewall, and authentication before agreeing on the security terms. There is an option to receive notifications if there is a breach or suspicion.
Reliability – The other critical feature is the reliability of the web host services as they are mostly available at 98-99% of uptime. But it is better to be safe beforehand and learn about their reliable features too. It is also known for their time and services when connected by 'customer support' option. Some of the best ones will provide 24×7 customer support too.
Now that you know enough about what you should be demanding for the best web hosting company, here is the top 10 web hosting servers to help you start a successful business. Any of these hosting services can be used to host a PHP website, blog, eCommerce website and a personal website. They guarantee only the best work with the proof of satisfied customers on the global level.
10 Best Web Hosting Services
HostGator
The top web hosting company position goes to HostGator servers. Not only in our list but there are thousands of customers that rely on it to pay off their hard work in building sites into a profitable business shortly. The HostGator specializes in providing the most affordable packages for websites, dedicated servers, and VPS hosting. The good thing is that they guarantee faster performance and enhanced reliability with the easy-to-use dashboard. HostGator is one of the best web hosting companies of 2018 because of the wide compatibility ratio.
You can use it for WordPress as it offers you free migrations, and speed plans enhanced with high-end security measures. It works well with VPS servers as it uses the scalable resources and full root access. Dedicated servers benefit from the companies' ability to give you the ultimate performance package and proper management along with the price-to-performance ratio. There are different pricing options available to meet your demands.
The factors that we mentioned earlier that made the best web hosts are all covered decently by HostGator. They help you with 24×7 customer support team with 99.9% of uptime. And the best thing is that it comes with 45-days money back guarantee so you can cut your ties if it isn't worthy. The key feature of this host also helps you to transfer your existing website over HostGator location or build new.
GoDaddy
The second best website hosting server very similar to HostGator is GoDaddy. If you are looking for a site that fulfills all the needs of becoming the top web hosting company, GoDaddy is the destination. It garners more than 17 million customers and has helped secure 72 million domains around the world. Looking at the figures, GoDaddy can certainly be the world's largest domain and hosting service provider platform recognized on a global platform.
If the millions of customer reviews are anything to go by, GoDaddy is a primary option because of its end-to-end security. This service provider focuses more on the corporate world and fashion community along with the newbies by making the site about their domains and easy-to-use management. GoDaddy provides .store domains, appropriate for retail and fashion businesses which many users appreciate. So if you are setting up an online store or a fashion website, GoDaddy is your one-stop guide.
More than that, GoDaddy is a strong recommendation because of its online shopper trafficking and targeting, safety guarantee for every user and the affordable SSL licenses which are well-appreciated by the new users. It can be known as the fashion community of HostGator; both work well in their majorly targeted domains. It also lets the user be in control of the website happenings and provide them 24*7 customer support and professional help if needed. These amazing features make GoDaddy the largest web service provider companies in the world.
Namecheap
You must have heard about one of the leading web hosting services provider, Namecheap as it continues its descent to the top garnering thousands of happy customers in its trail. If we take the name as any suggestion, Namecheap certainly provides some of the most affordable and low-priced domain names that you would ever see. In fact, it is as easy to use, as just a click of the button will allow you to buy a domain named .org at the price of just $9.99. It doesn't matter if you have created a new name or transferring your existing brand to another company/site.
One of the best reasons for trusting the reliability of Namecheap web hosts provider is their high-performance ratio even when you are merely spending a small amount of money. The web hosting will allow you to choose between the monthly and annual subscriptions, to make sure that you are spending your money at your time. These affordable domains allow hosting buyers interested in WordPress, with or without CMS.
Plus, Namecheap keeps you on track of everything, as it allows you to go through site analytics, site builders and everything you need to know about the creative material. Even though it is a top company with affordable prices, it doesn't mean that you have to sacrifice anything as it gives you a 99.9% uptime guarantee and advanced coding and programming skills.
Bluehost
If we are listing the top web hosting companies of the year, we might as well note the fourth best-hosting provider with hardly any arguable cons on its side. And if you are planning on running a business for a long time and get monetary returns, it is always a good thing to rely on such an advantageous service provider, that has done so on a global market. The unique features that make Bluehost shine above all other sites are its ability to provide very affordable domain buying rates by becoming the top web hosting brand when it comes to easy management and one-click WordPress domain installer.
Bluehost is your best shot at acquiring the easy installation and decent management if you decide to partner it with a WordPress domain. They make a good team in ensuring that the platform provides each other and their buyers exactly what they need without making a fuss. It is surprisingly affordable, considering its ease and brand name as it supports 24×7 customer support and advanced domain features readily available.
The Bluehost web hosting service provider ensures that your advertising needs meet with its help extending to Google and Bing engines. The top installation and easy management brand are compatible with shared hosting, VPS and dedicated servers along with reseller hosting. It is, therefore, a well-reliable and compatible brand option of the year.
JustHost
Each best web hosting company has a remarkable feature in them which makes it impressive enough for the buyers to consider that particular brand. Similarly, with JustHost, you will be able to see its major purpose is to minimize the complexities that come with running a website successfully by making the experience easy and manageable for the buyers. This feature is remarkable in its sense as not many web hosts companies focus on this aspect of domain buyers.
JustHost factors in our list of top 10 web hosting companies of 2018 as it allows you to sit back and relax while it does all the work needed to run a successful business. It functions with enough tools to manage the entire online journey of your website, from launching, managing and advertising to earning money from the business. Advertising is an important aspect of any successful venture, and if you plan on launching a website, you need to make sure that your existence is noted to gather more traffic.
So as soon as your site goes live, JustHost advertises it on bigger platforms such as Bing, Google, and MOJO. More so, it allows your site to automatically download whatever plugins it deems necessary to run a successful site. It specializes in providing hosting services for Joomla, Drupal, WordPress, VPS, and cPanel.
iPage
Next best web hosts provider is the image services, which is at the undisputed place on the list since years because of its rare and impressive factors. The company doesn't take the buyers for granted and has therefore made a name by communicating with their customers and providing the services that are best for them or meet demands. More than that, iPage hosting services allow you to buy exclusive domains along with standard WordPress and cloud hosting. After all, there is a solid reason and equally solid features which makes iPage a top web hosting brand.
It is successful in driving ventures from nothing to a well-established platform for two decades, and you can only expect them to be good at what they do because of their immense customer traffic and excellent ratings. It allows even the small business holders to get the features that are highly advanced and used by large-scale business so they can compete on a fairground. This logical feature has satisfied domain buyers from around the world.
Another important factor of iPage is the codeless management process and an intuitive process that it provides behind the website building that offers it as an excellent option for non-profitable use or for personal use as well as for building brand and social websites. There are only rare web hosting brands good at this, let alone leave a trail or genuine results. So if you want features such as free domain registration, unlimited bandwidth, unlimited email accounts and unlimited disk space along with constant analyzing of the side data, iPage is your one-stop destination and so much more.
DreamHost
If you wish to not go wrong at any turn of events in your website venture, you should only trust the best and awarded company name for it. DreamHost is one of the best WordPress hosting service provider if you wish to acquire a new .life, .xyz, .online, and .tech and .store domains. The unique feature that sets DreamHost different and better from other companies is its website builder, Remixer, which does all the work for you without needing a third party interference and within minutes, literally.
It is always good to see your site, functioning well and completely with easy assistance. All the credit here goes to the amazing Remixer which comes with one-click easy management and assistance for all your website needs. It is the most flexible website configurations builder around the web that gives you optimized theme and processed facilitation. The competent SSD storage allows you to manage WordPress hosting for present sites along with email and shared hosting.
These are just some of the great features of DreamHost web host provider which makes it stand among the top 10 web hosting of 2018. Also, DreamHost comes with a rare but impressive uptime guarantee at 100%. It offers free web hosting to the U.S. registered non-profit organizations. Also, it allows one-day free credit for a downtime hour.
HostMonster
HostMonster is one of the leading web hosting companies of 2018 which is the trusted American web brand. It has been the top web service provider through several years and maintains its position among hundreds of other platforms that guarantees the same, which makes it a leading hosting brand. The HostMonster covers all the basic plans and needs, with VPS and dedicated packages hosting plans. It guarantees uptime by 99.9%.
The leading brand comes with 24×7 live monitoring and power backup supply. The great thing is that HostMonster brings you automatic backup system powered by UPS to help its buyers or customers with any data loss. It gives you basic and advanced plans for web hosting so that you left with so many options to choose according to your business setup.
HostMonster comes with easy to use c-panel and standard appropriate for an industry which needs for standard website companies. And the excellent uptime keeps the customers in check of their issues, needs and any fixes that need to be solved. HostMonster, web service provider, is your answer if you are looking for a trusted brand to help you with automatic backup and guaranteed uptime.
inMotion
The inMotion hosting service provider is for offering its customers a wide range of reliable hosting tools that come with the cloud, dedicated and VPS connectivity. Along with that, the company offers developmental user services along with the exclusive hosting package to satisfy the needs of its customers in every website startups. If you wish to have an easy setup with the help of a single dashboard, inMotion hosting services are your answer.
According to the website you are creating, inMotion gives you a lot of package options along with optimized performances of WordPress upselling. In fact, inMotion hosting provides you with open source commitment and sponsors along with WordPress, PrestaShop, b2evolution, and Joomla. InMotion is one of the leading growth companies among the web hosting providers that comes with different and affordable packages.
They constantly invest in advance technology to stay on top of their market and customers. It makes it an easier option for budding websites to invest in something that will be fruitful even after several years. The customers have been right for supporting them for being supportive, professional, easy, affordable and assistive. So if you are looking for an affordable enough hosting services for maintaining small and medium businesses, inMotion is your best option, considering it is one of the best web hosting companies of the year.
FatCow
In case you are not ready to receive or manage a full hosting package for your business, FatCow is where you should be looking. It is among the top 10 web hosting companies of 2018, and it is set to satisfy the customers and their needs from Mexico since 1998. It is a web service brand that comes with impressive design, name, and performance which suits personal and business websites very well. It is one of the reasons why it is among the budding website server community on the global platform.
FatCow offers services for acquiring a domain, registering and creating the website, host popular marketplace store and launch or manage your WordPress blogs if you need them. You can also download and add plugins and themes for your website with the affiliation. You can either create a new domain for $100 of Google and Bing Ad credit.
It is a relief that FatCow hosting services provide you with flexible and affordable service packages that make it an ideal platform for startups, newbies, and small businesses. Unlimited bandwidth, disk space and email accounts along with unlimited domain registration every account helps you to consider FatCow as a considerable option for your next successful business venture.
These are the top web hosting of 2018 from around the world to help you solidify the platform your website runs on. It shouldn't neglect if your wish is to run a successful website for a longer period without any issues related to its authentication and domain. Once you ensure that your site is in right hands, you will have nothing to worry about for a long time. These websites are put together by looking over their compatibility, reliability and pricing factors, so you are on the right path to success.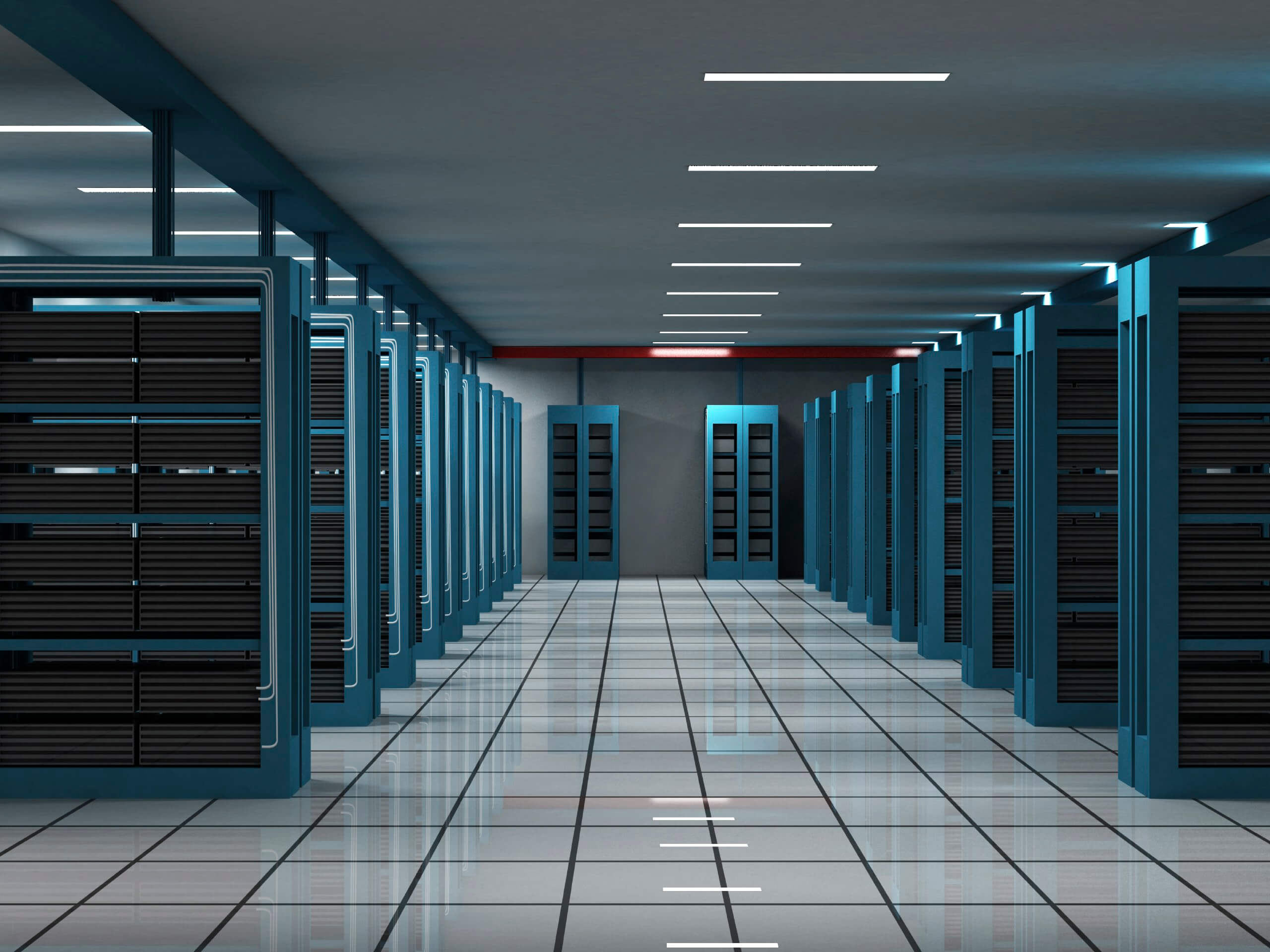 The power and ability to perform for a booming business or professional users may not be fulfilled by the standard web hosting servers which give way to newer and better approaches to come at the rescue. It is, however, fitting to value than from the beginning and not depend on them later on when you feel the need. It is always a good option to set your priorities straight, know what you want from your site and business and get yourself a web server that is capable of landing on all your demands and understand the vision that you set with your business.
But when you are in the market looking for the web hosting service provider, you need to be careful with what you choose as the standard ones will lure you in with cheap packages and easy hosting. But it is about the maintenance and work that goes behind building a venture that you should consider beforehand and select only the best among thousands. If you are in need of something that is more than average host but not as costly as a dedicated server, the virtual private server should be of your help.
Virtual Private Server, well-known as VPS, can be said as a wise choice at the least. It means that you are buying your virtual server where you as the buyer have to control over the operating systems, installing apps along with extensions above other things. Every physical server hosts multiple VPS customers, not too much as shared hosting. The terminology can get a little tough to understand, but it is rather an easier way to go. The VPS server holds its place among CPU, RAM or storage space, which makes it easier to allocate any bug or crashed service that you might detect.
In fact, some of the best hosts will automatically detect the problems and solve them within minutes of your time using cPanel. It saves your time and trouble to dig deep into what is wrong and how to solve. Coming back to VPS packages, you need only the best and top 10 VPS servers of 2018 as your option as they rarely fail.
The packages and plans hold prices according to the needs they cater and the size of your business. There are thousands of options out there, but don't let them scare you as we are giving you the best options out there in the market right now that leaves a trail of satisfied customers and buyers in its wake.
10 Best VPS Servers of 2018.
1. Namecheap
Namecheap is the top VPS server provider of the year as it continues to garner thousands of customers with their desired visions. Another major factor that the site caters is their ability to give out the cheapest plans as compared to several other top brands and companies when it is about providing affordable packages for the web hosts service provider. Budget-friendly plans combine with best hosting services as Namecheap deserves the place at the top of our list.
Before you start building your platform, Namecheap will be completely clear about its plans from the beginning, so you don't get roped with false amounts. Yes, there is an additional fee for extra, but that's about it. Even the lowest plan allows only $14.07 credit every month on an annual basis and still provides 40 GB storage, 2GB RAM, a dedicated IP and 1000GB bandwidth. If you have no idea, take our word for it as we say it is impressive for the price and the brand performance.
Add-ons charge extra, but if you are in need of them, they don't cost as much as your plan credit, unlike most of the web hosting brands in the market these days. But the top ones such as Namecheap only need the addition of $2 to add an extra IP to the product and help you to create an impressive set of configurations. However, these were the pros of the company.
If you are also looking for services that a host would manage, costs $41 even in the standard plan each month. It is because it initially lacks the cPanel so the aggregate would be as much. Apart from that, Namecheap has all the factors that the best VPS server provides, whether you are a beginner or a well-established professional.
2. inMotion
Among the most popular web hosting service provider, inMotion is an established brand so if it only fitting to include the amazing performer among the best VPS servers of 2018. It is a platform where you get well-described plans and some of the best web service features that are out in the market and performing exceptionally. It has all the qualities of becoming the top VPS server because it can meet your demands with just the right amount, which may not seem affordable to all.
It is easier for thousands of other sites to grope you in by making the headlines of low prices to meet your demands. Even though it may seem impossible then and you see a drastic increase in those prices just after some installments. But with inMotion, you will pay what you see. And because of this, they keep their prices relative and clear from the beginning. The baseline VPS server plan offers cPanel, 4GB RAM, 4TB bandwidth, 75GB storage and three dedicated IP servers at the rate of $27.99.
It may not seem to lure at the start, but at least there wouldn't be any new and sudden hikes after you are using it. In fact, even at this rate, they provide 90-days money back warranty and a free cPanel license which are easily available once you go for the high-end packages. The best part is the unlocked CPU cores which allow you to unburden processing load through all server cores rather limiting your web hosts to some CPU.
In fact, to keep their customers satisfied and free from any issues, they come with free time with their assistance who can automatically detect any problems that you might be facing with your cPanel configuration, domain settings or your database files within a few minutes and you are as ready as new. If you have the proper financial means, we would suggest inMotion web hosting services as a strong recommendation.
3. Hostwinds
If you want something with lots of options and plans to impress you, Hostwinds web service provider is your best option. Hostwinds are among the leading web hosting brands of the year because of their exclusive and numerous hosting plans that will help you, as a buyer, to understand completely what you come with and what you are asking for in your website. It is the best way possible for putting their customers' visions on board with the appropriate plans that explain what you are getting for the price that you pay.
The baseline plan also is known as Tier One, is one of the lowest price plans costing at just $9.89 initially and $10.99 on monthly renewal. It offers you 512MB RAM, 1TB traffic, 25GB disk space and one CPU core which might not be enough for a base plan but considering the price ratio; it is the most you can get. And there are always easy changes and availability of additional plans and add-ons at the mere cost of $6 a month if you feel that you deprive a necessity.
However, a stronger Tier Four is the best and widely popular option among the Hostwinds users where it offers 4G RAM, 2TB traffic, two CPU core and 50GB storage but all at a high price of $30.59. After the renewal, the figure comes at $33.99 each month which is still a less affordable price, but considering the brand performance and options for lesser packages, it gives a strong competition to others in the market.
As a rarity, there are also high-end options including yearly packages and more expensive options for more facilities at $380-$430 per month. It is good to know that there is an option available if you need to increase your configurations options later. Hostwinds comes with compatibility options available particularly for Windows 2008, 2012, 2016 and such to prevent any unwanted mix-ups and crashes. All in all, Hostwinds top the chart of becoming one of the best VPS servers in 2018.
4. OVH
We cover every factor and aspect when we bring out the top 10 VPS servers 2018 list, so that each buyer out there, or at least the majority of them, can understand the best options according to their interests. So OVH is one of the great leading VPS service providers especially for the experts and professionals in search of a qualitative and functional model, which may be too complex for beginners. Some of the key features of OVH web hosting are its relatively low prices but limited package options.
It is a budget-host which holds some of the lowest prices around the market with clear sight for its buyers as to what they are buying and what they get from it. Some of the tempting packages of OVH web hosts include the SSD 1 plan where you get 2GB RAM, 10GB storage, and one CPU core at the price of $4.20. The SSD 2 offers you with 4GB RAM, 20GB storage for $6.60 for a month. The SSD 3 comes with two core CPUs, 40GB storage and 8GB RAM for $14.50 each month.
These prices increase according to their current rules and regulations. But these are the initial rates and that too for a month, so you can fully expect them to change on renewal with a raise. Apart from that, you must know that you will be sacrificing something in return for such great prices, which is the 24*7 customer support. In fact, it is so limited, that you can only access it from Monday-Friday between 9am-6pm considering that it is UK based support.
So OVH might not be an obvious choice for someone who is the beginner or is looking for tough reliability options for their business. But in case you are out there exploring the possibilities of VPS server these pricing options and their configurations work great. The speed, on the other hand, might be an issue at the just 100Mbps limit, which is relatively far too slow.
5. Liquid Web
The next on our list of top 10 VPS servers is the Liquid Web hosting service provider. If you are a determined buyer and your focus is on the quality rather than the price, Liquid Web is where your search ends. And considering that you are catering to the needs of a successful business in future, you would not want anything to lack when it comes about the product and its quality performance. The Liquid Web hosting services provide only the best configurations options and quality service along with determined support, but everything with a high price.
Since 20 years Liquid Web has provided thousands of its buyers with satisfied and desired results to achieve their vision of their website. It is one good thing about this brand which makes it different but a great choice nonetheless, as compared to the other hosts on our list. It focuses on quality rather than giving the buyers cheaper plans to lure them in, only to increase the stakes drastically at the time of renewal. That said, the lowest plan is for $60 each month providing you with 40GB storage, 5TB bandwidth, and 25GB RAM.
Regarding configuration and the availability, Liquid web services work in compatibility with every demanding operating system of the year. It even offers to provide you with Plesk, cPanel and Cloud Linux operating services in the case of better judgment. So if you are choosing any such product, they will be quick to find any issues that you might be facing and bring a quicker solution to it with Liquid Web, one of the best VPS servers.
6. Bluehost
Bluehost is your one-stop-guide as it is one of the best VPS servers 2018 and is well-known for giving the best price to performance ratios, better than everyone in the market. It gives the buyer a lot of options to choose from but never give any service that doesn't qualify as a top-of-its game. Bluehost offers a variety of packages for standard hosting and VPS hosting that are flexible and secure, just like its VPS services. Regarding power, Bluehost gives you a choice between two cores, four cores or 4GB – 16GB RAM storage, to choose according to your preference of speed and storage.
Not only does it provide excellent packages that are on speed and security, but Bluehost is also committed for giving you the ease of management. It allows you, as a domain buyer, to navigate your way through different plans and change them whenever you wish to change with less hassle. The customer support is available 24/7 to cater to your needs or issues to be solved immediately.
Bluehost has served millions of websites by giving them the ease to navigate through plans, abundant storage and security options along with maximum speed. It makes it one of the best among top 10 VPS servers of the year.
7. iPage
Finding the best VPS host is challenging enough, even more so when you are not aware of what you are looking. So when we say iPage is one of the best VPS hosts in the market around the world, it means that we weigh some of the most important factors and find one unique service that it offers which differs it from the other. So, iPage offers the buyer a package deal, including the cPanel along with VPS hosting, to make your work a lot easier.
So it will be saving your time, all the while making it easier for you to manage the work without making it messy. It comes with a wide range of connectivity options, so you don't have to worry about any resulting issues. Also, iPage offers a money-back guarantee with any deal that you select, and it will come with private resources to help you out. And even if you do find yourself in a mess, there is an excellent 24*7 support whether through email, chat, and phone to help you out.
If you are looking for excellent hardware and the top web hosting service provider of the year, iPage will not disappoint at all. It offers the buyers flexibility, security, and services that are guaranteed to bring satisfying results. The best feature of it is the high-speed SAN mirrored storage which is definitely worth the money.
8. HostGator
HostGator has made the top 10 list among the web service providers as well as VPS hosting service providers of the year and it reflects on the success of the company in achieving a large number of customers. It has a new and easy style even to make a newbie feel comfortable under the VPS host with cPanel as an option to choose if necessary. The HostGator plans start with low and standard prices, so it isn't something very expensive to give a try.
For the price tag, we agree about the dual IPs and impressive storage options, but the RAM and CPU limits left much to desire. However, you cannot complain when you are getting a low price with the easy-to-manage server for your business. But what is noteworthy, is the ability of HostGator to bring you the excellent bandwidth and no-failure-network so you won't be facing any troubles at all.
And even if you find yourself in the midst of one the uptime is impressive enough for you to solve through it as soon as possible. HostGator is a leading name among the largest companies of web hosts since the year 2002. If you are in search of something limited but strong network, HostGator should do it.
9. JustHost
Another top VPS provider is the JustHost web host service provider with somewhat expensive yet an impressive processing power as its offer. To highlight its key features the web company provides hosting services with excellent power and processing along with impressive uptime. You can rely on live chat and their phone support team to be on the heels whenever it gets troubling.
If you are a beginner or a first-time user, you will be glad to know that you will have a VPS server, cPanel control, and a free domain to give your start-up a boost. Even in future if you feel it is time to move on a larger server, JustHost makes sure that it is hassle-free and immediate. The pricing options vary according to your preference, and as a result, you will find impressive bandwidth and storage spaces but not so large RAM or CPU amount.
And even if you go through any issues, you have the backup of anytime money-guarantee, so there is a little chance of involving any risks. Other than that, it is a great option to look for in case you are searching for a powerful VPS host, 24*7 customer support, and cPanel, in a decent package.
10. FatCow
FatCow is a leading name among the wide range of customer-oriented VPS services which strives on delivering strong space for the price tag. It is one of the best VPS servers of the year that offers reliability, abundant storage space, disk space, great customer support options and a fully manageable cPanel for easy use. No matter what plan or package you decide to choose, you stay assured that they are completely programmed and easier to navigate.
It is amazing to know that all the services provided by FatCow are one-hundred-percent powered by an eco-friendly windpower. Also, they are the most genuine and customer-friendly VPS hosts who will make sure that you, as a customer, don't go through the hassle. There will be no trouble of installing or maintaining hardware, nor will they overcharge you.
FatCow has been one of the top names when it comes to reliable VPS server since 1998 and maintains the reputation among the happy customers. They will ensure the creditability of their company with their excellent VPS hosting services, performance and reliability. It is, therefore, a worthy option, definitely so, if you are on the look-out for a good storage option.
These are the top 10 leading web servers of 2018 that guarantees to give you the results that you desire. The most important aspect of any top web server, VPS or other, is to meet the demands of its clients, whether they have a small or large-sized business. These options available here are most fulfilling when it comes to that along with their affordable packages to make sure that even though you have the VPS server, you are compromising on nothing and building a successful platform for your website.